Starting 2019 we added the option to bench test the S120 and G120 SIEMENS drives before shippment as an option for the refurbished drives that we supply.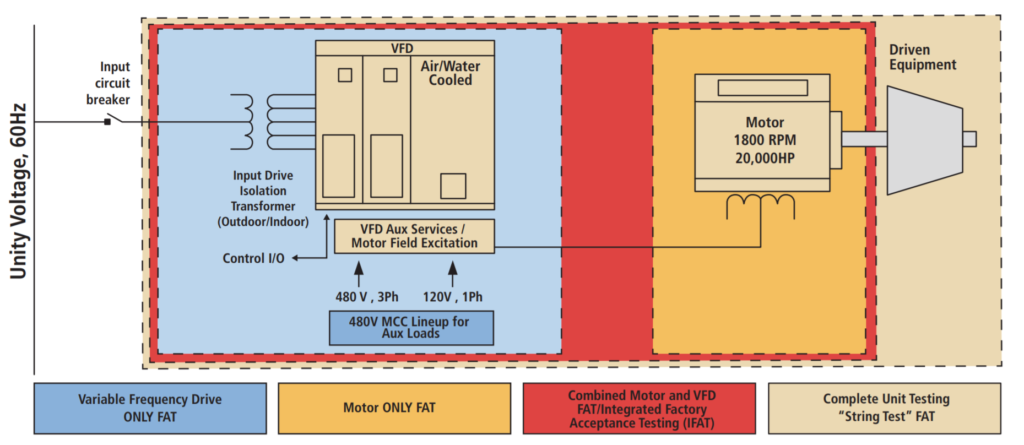 VFDs are complex engineered systems that work in
concert with each other and auxiliary equipment that
support it.
A factory acceptance test, commonly known as
acceptance testing, is a series of tests performed by
the equipment supplier. The purpose of these tests
is to demonstrate to the end user that the supplier
meets all the contractual agreements, which consist
of the latest sets of drawings, data sheets, project
specifications, and any deviations that have been
approved by the end user or their representative.
Types of VFD testing
Considering the VFD by itself, there are seven variants
of testing that can be done. These tests can be
witnessed or unwitnessed. Figure 2 outlines the major
types of tests and what is typically included in each
one of them.