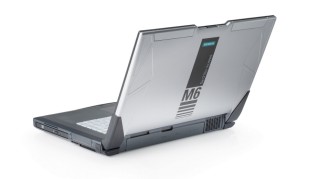 You must know that at this moment the Siemens Simatic Field PG M6 is one of the most advanced tools supplied directly by SIEMENS to program PLC's , HMI's , perform commissioning on drives, enhance and test Safety performance of your site and even simulate the entire process.
It comes with a nice backpack and all SIEMENS TIA Portal software that you require already installed. Has 2 x GbE lan ports and MPI port for direct connection to PLCs.
However it's big bulky weights a lot and it's by far the most expensive alternative coming at approx Eur 6400.
We offer a cheaper alternative with the same rugged design and also military tested. We have found this to be very popular with many of our field engineers and hence we have built a nice kit that is able to replace almost everything about the Field PG M6.
Our team will install with license all the software you require from SIEMENS including Tia Portal , Steap 7 , Win CC and many others. We also have options to have installed ServiceLab or other logging software.
We also included a USB to MPI adaptor for free int his pack.
The price of this version is less than half compared to what SIEMENS provides and it proves to be a success for our sales team. Starting at EUR 3149 it's the best you can get. Contact our Sales Team for more info