S7 Automation is one of the largest SIEMENS control systems , drives and automation suppliers in Europe. We operate multiple warehouses located in Europe and USA. Express delivery available.
S7 Automation – Who are we ?
We are a unique team of engineers , sales managers , marketing people and IT geeks dedicated to our almost 7600 customers from all around the world . Technical questions ? Not a problem , our specialized customer support team is powered up by eight experienced electric and electronic engineers ready to help you during your purchase process, by guiding you and providing assistance or any extra info you may require.
Full 24 months warranty. All parts tested before delivery.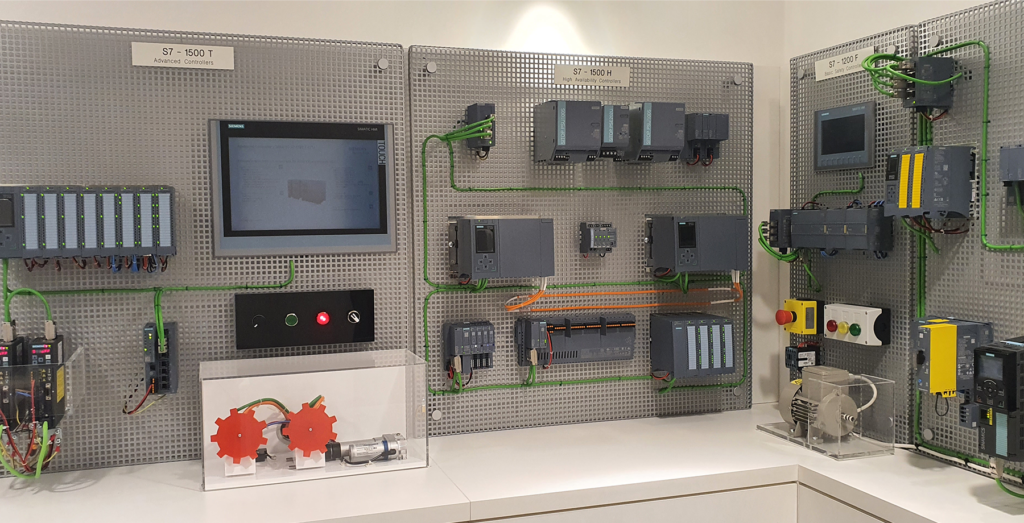 Our products will leave the warehouse only after our engineering team has tested and certified them. All PLC's are tested before shipment on a custom build SIEMENS testing stand. We install them on a rack and we run a special developed testing program on them to make sure everything works as it is supposed to for 6hrs continuously.
We have developed separate PLC software programs for testing S7 200 , S7-300 and S7-400 series PLC CPU modules, analog input and output modules, digital input and output modules, counter cards, etc. We are also testing both Profibus and Profinet connections on your PLC before delivery. We do the same with HMI panels. This is why we are so proud about our full 24 months warranty.
Why are your prices smaller compared to purchasing directly from Siemens ?
We struggle to provide the best prices for all our customers. Many of our products are surplus or new surplus items, this means they have been ordered by other customers but they never made it into a project or some of them have been used as demo units in trade shows. All of these products are brand new Siemens original products in their original packaging coming with a full 12 months warranty. This way our customers may end up saving up to 70% on brand new Siemens PLC , HMIs , Inverter Drives, Siemens Simatic software like TIA Portal and other automation equipment. Apart from that all products are tested before leaving our warehouse.
I don't have a SIEMENS part number, can I place an order ?
In most cases for a quick order a part number is ideal. However our technical sales team is able to help you if you are able to provide basic details of the requested part and even some photos. To order a SIEMENS part without holding a part # click here